Cellist Andreas Heinig, born in Berlin, combines in his playing emotion with clarity and delicacy.
The first solo cellist of the Bayerische Symphonieorchester München (est.in 2006), repeated winner of the German national Youth Competi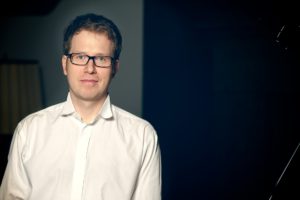 tion "Jugend musiziert" and former scolarship holder of several foundations dedicates himself in equal parts to chamber music as well as orchestral and soloist activities. In this manner, committments to diverse ensembles and piano partners have lead him throughout Germany, Austria, and Switzerland, as well as France, Italy, Finland, Russia, and Slowenia.
Heinigs openness towards contemporary music combined with his unique sound has inspired different German composers. A "Salve Regina" for soprano, solo violoncello and orchestra and a cello concerto, both composed by the Munich composer Markus Höring, have been dedicated to him, as well as a cello concerto written by the Berlin composer Helge Pfläging.
His discographic debut came in 2008 with 2 simultaneous recordings: the world premiere recording of Roberts Schumanns cello concerto in a version for solo cello and string quartet, and a rarely heard collection of compositions for cello and bass, have appeared courtesy of hANDm-records. In particular, the adaptation and recording of the Schumann cello concerto based on Schumanns own ideas – initiated by Heinig and realised in close cooperation with Markus Höring and the Amira quartet – has found immense acknowledgement both in national broadcasting and in the written press.
Andreas Heinig studied in Berlin with Gabriela Schwab, professor Josef Schwab and Hans-Jakob Eschenburg and completed his master class with honors under professor Reiner Ginzel in Munich. He also studied chamber music with members of the renowned Petersen-, Vogler- and Tel Aviv-quartets, as well as receiving inspirations by his teachers Peter Bruns, Wolfgang Boettcher and Gottfried Greiner.